Odoo ERP Integration
Integrate your Odoo ERP platform with your daily use applications and tools and move a step further.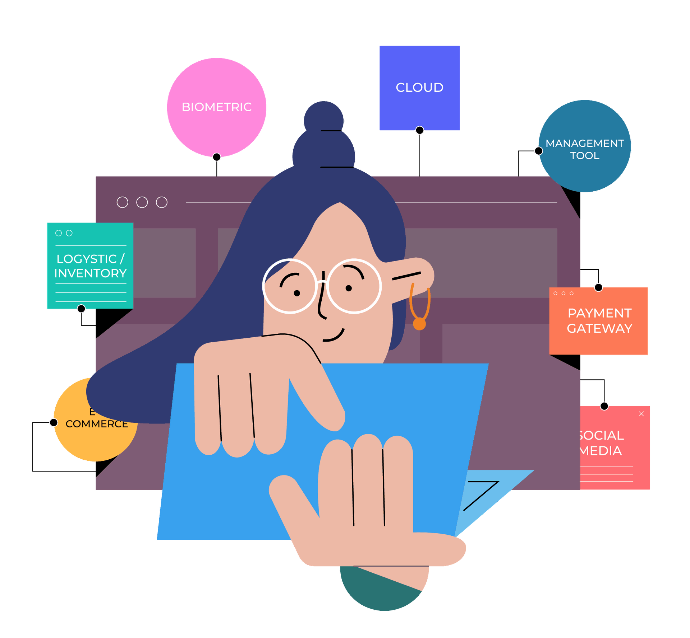 ---
RIGIDITY is a curse and FLEXIBILITY is a bliss
Odoo's flexibility is key to its widespread adaptability. With this said, Odoo could be extended beyond its native capability by allowing Odoo integration of third-party modules to enhance the existing functionality and usability.
Our approach is to look at any integration requirements as an essential Odoo service
Is a third-party module / API / web service readily available from the marketplace?
If yes, just integrate it with minimal effort
If no, develop, test, and then integrate
Odoo ERP Integration the professional way
Our portfolio is flooded with the types of integration done over the years. Following are a few of the key integrations customers look for
Payment Gateway Integration
ECommerce Integration (e.g. Amazon, Shopify, WooCommerce, Magento etc.)
Logistic/Inventory Integration
Management tool Integration (e.g. Jira, Git, Slack etc...)
Cloud Integration (e.g. IT Infrastructure)
Biometric Integration
Social Media Integration
50,000+ companies run Odoo ERP to grow their businesses.
Join us and make your company a better place.
Why Us
Leading exporter in Odoo ERP
7+ Years of Odoo experience
150+ satisfied Odoo customers
350+ Odoo projects delivered
Expertise in all versions of Odoo
Transparency in communication
Dedicated & committed workforce